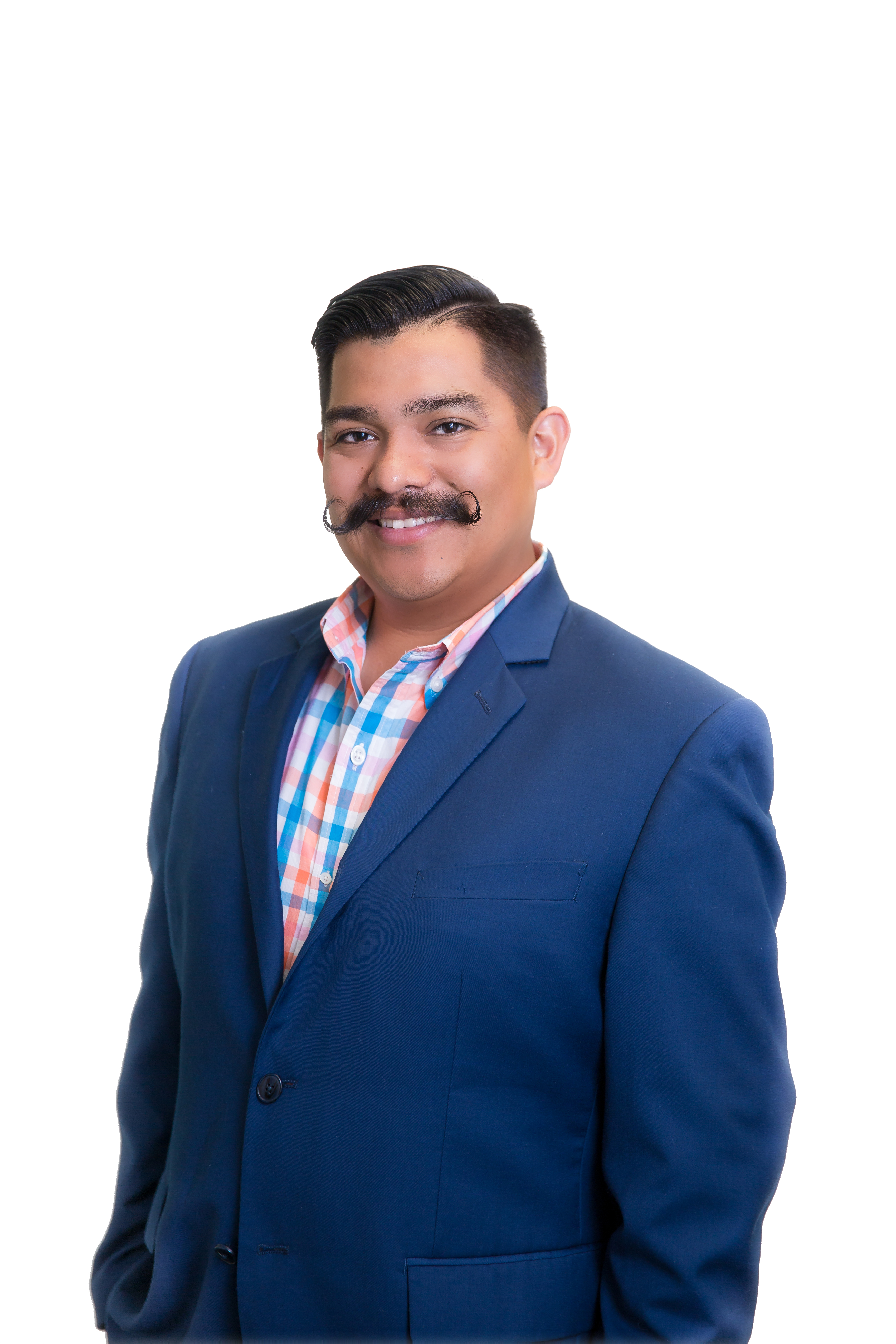 Matthew Soto
Many describe me as a self-motivated achiever. My wife calls me a natural born salesman who never has a dull moment. I consider myself a hardworking man with a burning desire to provide a better life for my family. Blessed with a job that I honestly love, my official title is a Real Estate Agent best known as Your Mustache, Realtor®. I really do take great pride and joy helping others achieve their real estate goals. I'm the type of person who fueled by accomplishments and drives on actions.
Born and raised in Dallas, TX. Graduated from Skyline High School and married my best friend from Freshmen year. We were blessed with our first born son in May 2014. Family is everything to me. I believe home is where your heart is and for that reason I LOVE what I do! I have a high appreciation for everything the DFW has to offer. My passion is networking and being involved in our communities, and helping others be successful.
It wasn't easy getting to where I am today. My background has always been in sales. I have 11 years' experience in parts department for the automotive industry before I made a career change into Real Estate. My journey in real estate began back in 2005 as I received my first license and began working as a part time Realtor®. In 2007 before the historical housing market crash I decided to quit, mainly because I never received the proper training, mentorship, or guidance but also because it was a financial burden for my family. Since then it was always a dream of mine to return. Finally, after getting burned out of the corporate world, and with the support of my wife I went back to school and got licensed again at the end 2014.
My experience has taught me that by keeping clear communication and positive attitude anything is possible. I strive to always put my client's best interest first. Those who know me describe me as an outgoing, knowledgeable, and honest person.